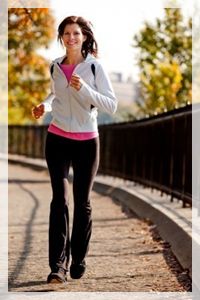 OB/GYN Wilmington, DE
Welcome to Advanced Care OB/GYN!
At Advanced Care Obstetrics and Gynecology, PA we seek the highest quality evidence-based medical and ethical standard in a comfortable and warm environment that nurtures the spirit of compassionate care for women of all ages. If you are searching for an obstetrician, gynecologist, or gynecologic surgeon in Delaware communities of Wilmington, Newark, New Castle, Bear, Hockessin, Middletown, or Claymont - please give us a call! We'd be happy to answer your questions or schedule you for an appoinment at any one of our three convenient locations in Wilmington or Bear.
Our mission is to provide excellence in the area of patient care. We are committed to bringing together intelligent and talented people in order to practice medicine in its purist form, as a scientific pursuit based on a humanistic philosophy. We provide exceptional care for women based on the latest research, technological advances and holistic approaches. Our dedicated team is focused on the needs of each individual woman.
Obstetric and Gynecology Services

Dr. Emmanuel Esaka has privileges at Christiana Hospital in Newark, DE and St. Francis Hospital in Wilmington, DE. Dr. Esaka and his staff provide you with excellence in patient care - in our office and in the hospital. We deliver complete obstetrical care for the women with normal and high risk pregnancies in Wilmington, DE and surrounding communities - from prenatal care, to delivery, and postpartum care.
Advanced Care OB/GYN aims to provide women of all ages complete gynecologic care from adolescence through adulthood. Dr. Esaka also has special training in minimally invasive gynecologic surgeries: Laparoscopic hysterectomy, urinary incontinence, pelvic organ prolapse, infertility, and advanced hysteroscopy.
Annual well woman exams
Pap smears
Family planning
Heavy menstrual bleeding
Fibroids
Birth control
Permanent sterilization (tubal ligation)
Sexually transmitted disease (STD)
Menopause
Preinvasive cancers screening
Evaluation and treatment of abnormal uterine bleeding, heavy menstrual bleeding, fibroids, endometriosis, dysmenorrhea, amenorrhea, pelvic pain, and vulvar pain
Breast exams
Symptom control and disease prevention during perimenopause and menopause
Osteoporosis screening
HPV Vaccine
Emergency contraception
Infertility evaluation and consultation
Physician-supervised weight management services
Sexual dysfunction
Balance hormone pellets therapy