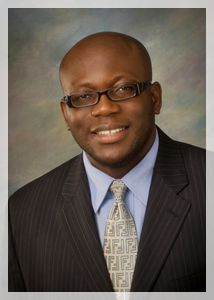 Emmanuel J. Esaka, MD., PhD., MBA., FACOG
Diplomate of The American Board of Obstetrics and Gynecology
Dr. Emmanuel J. Esaka is Board Certified in Obstetrics and Gynecology. He graduated with the highest honors from the University of Bologna School of Medicine in Italy and completed his residency in Obstetrics and Gynecology at Allegheny General Hospital in Pittsburgh, Pennsylvania.
Dr. Esaka also holds several other degrees: Masters in Business Administration, and PhDs in Pharmacology and in Statistics. He has published widely in the medical literature, in peer reviewed journals and co-authored book chapters. Dr. Esaka was a co-Principal Investigator of the Pattern of Antibiotic Use in Primary Health Care in Italy, funded by Roche.
Dr. Esaka has cared for normal and high risk obstetric patients, as well as provided primary and preventive health care for women of all ages. He has demonstrated outstanding success with weight loss management in women using cutting-edge and innovative techniques in weight loss, and development of individualized plans tailored to the patient's health profile. This includes body composition analysis, physician-supervised food plans, metabolism regulation, appetite management, lifestyle and motivational coaching, science-based activity recommendations and much more.
Specialty Training
Dr. Esaka has a specialty interest in advanced gynecologic disorders, minimally invasive surgery, and high risk obstetrics with specialty training, skills, and experience in a number of areas:
Minimally invasive surgeries like laparoscopic hysterectomy, advanced hysteroscopy, urinary incontinence, pelvic organ prolapse surgeries, and infertility.
High Risk obstetrics
Weight loss management, including physician-supervised weight loss plans