Obstetrics and Gynecology Services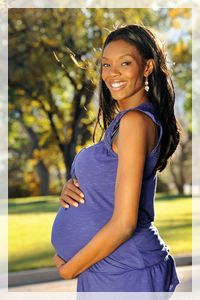 We practice a full range of obstetrical and gynecological services at Advanced Care Obstetrics and Gynecology, the complete Women's Center you can trust. All prenatal care for normal and high risk pregnancies; annual check-ups/routine Pap smears; gynecologic problem visits and surgeries performed at the Limestone outpatient surgery center or in the hospital. Dr. Esaka is trained in the latest gynecologic procedures, including minimally invasive laparoscopic, endometrial ablation, laser, vaginal and incontinence surgery, permanent sterilization, infertility evaluation and ultrasound.
Obstetrical Care
High quality prenatal care is important to the health of you and your baby. The Advanced Care OB/GYN physician and staff are committed to delivering excellence in patient care through all stages of pregnancy - from family planning to prenatal care and labor and delivery. Dr. Emmanuel Esaka has privileges at Christiana Hospital in Newark, DE and St. Francis Hospital in Wilmington, DE
Normal and high risk pregnancy care
Vaginal Birth After Cesarean (VBAC)
Gynecology Services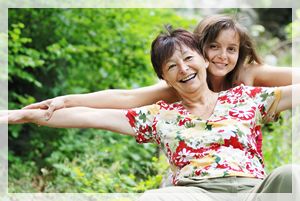 At Advanced Care Obstetrics and Gynecology PA we seek the highest quality evidence based medical and ethical standard in a comfortable and warm environment that nurtures the spirit of compassionate care for women of all ages.
Comprehensive annual/routine gynecology check-ups (well woman visits)
Preinvasive cancers screening (including routine pap smears & colposcopy) and treatment
Evaluation and treatment of abnormal uterine bleeding, heavy menstrual bleeding, fibroids, endometriosis, dysmenorrhea, amenorrhea, pelvic pain, and vulvar pain
Breast exams
Symptom control and disease prevention during perimenopause and menopause
Osteoporosis screening
HPV Vaccine
STD diagnosis and treatment
Family planning
Emergency contraception
Contraception counseling and management: Barrier methods, birth control pills, intrauterine contraception devices (Mirena, Paraguard), Implanon, Nuva Ring.
Infertility evaluation and consultation
Physician-supervised weight management services
Sexual dysfunction
Balance hormone pellets therapy
Gynecologic Procedures and Surgery Services
Dr. Esaka is trained in the latest gynecologic procedures, including minimally invasive laparoscopic surgery. Minimally invasive surgery promotes faster healing, less pain, and faster recovery when compared to traditional surgery.
Laparoscopic hysterectomy
Advanced hysteroscopy
Essure permanent sterilization
Adiana permanent sterilization
Novasure endometrial ablation
Pelvic reconstruction surgery
Cosmetic vaginal surgery
Vaginal and urinary incontinence surgery
Laser surgery